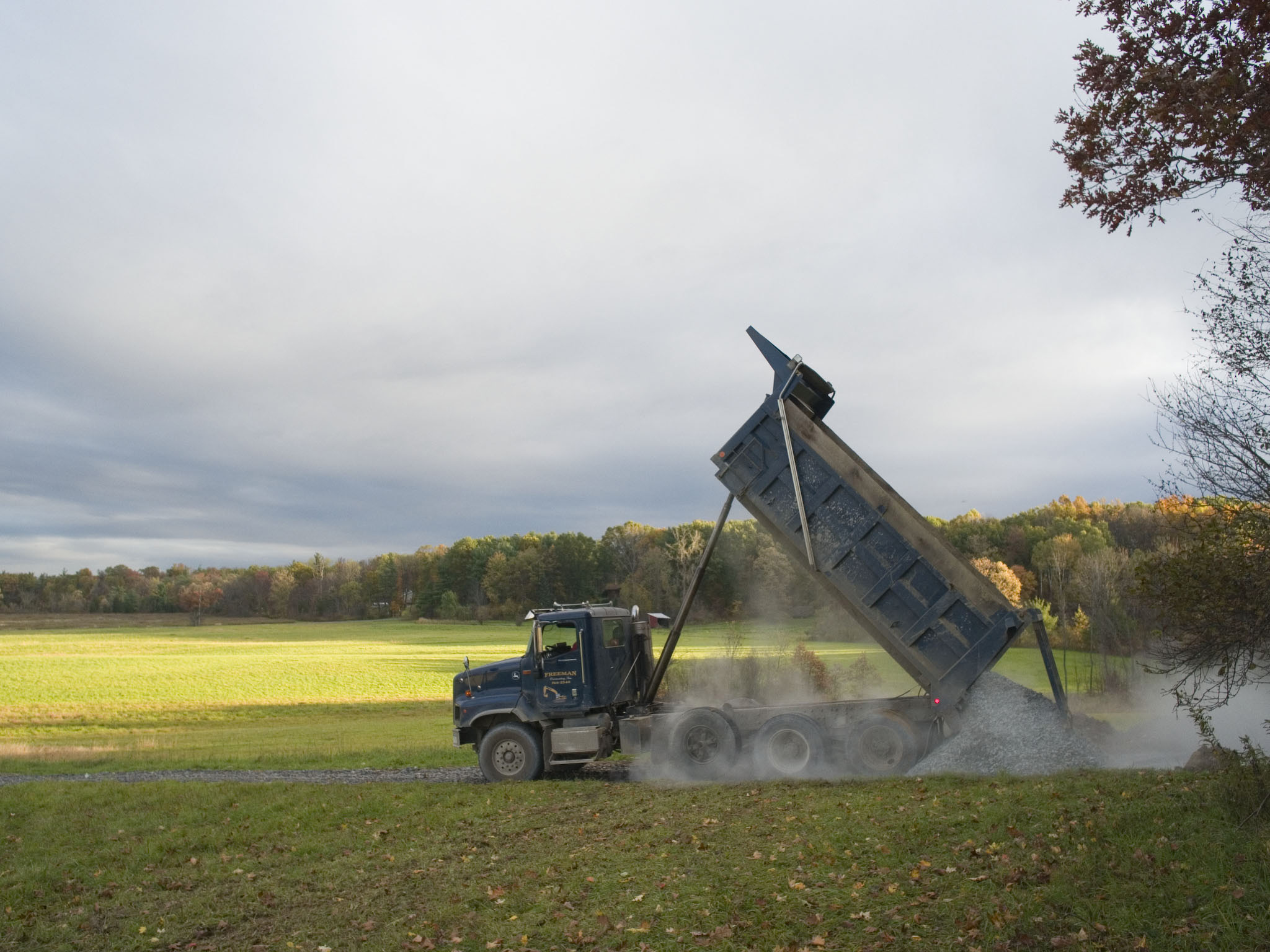 Troy Sand & Gravel delivering a load of stone. Each load weighs about 23 tons, and can cover about 60′ of road length.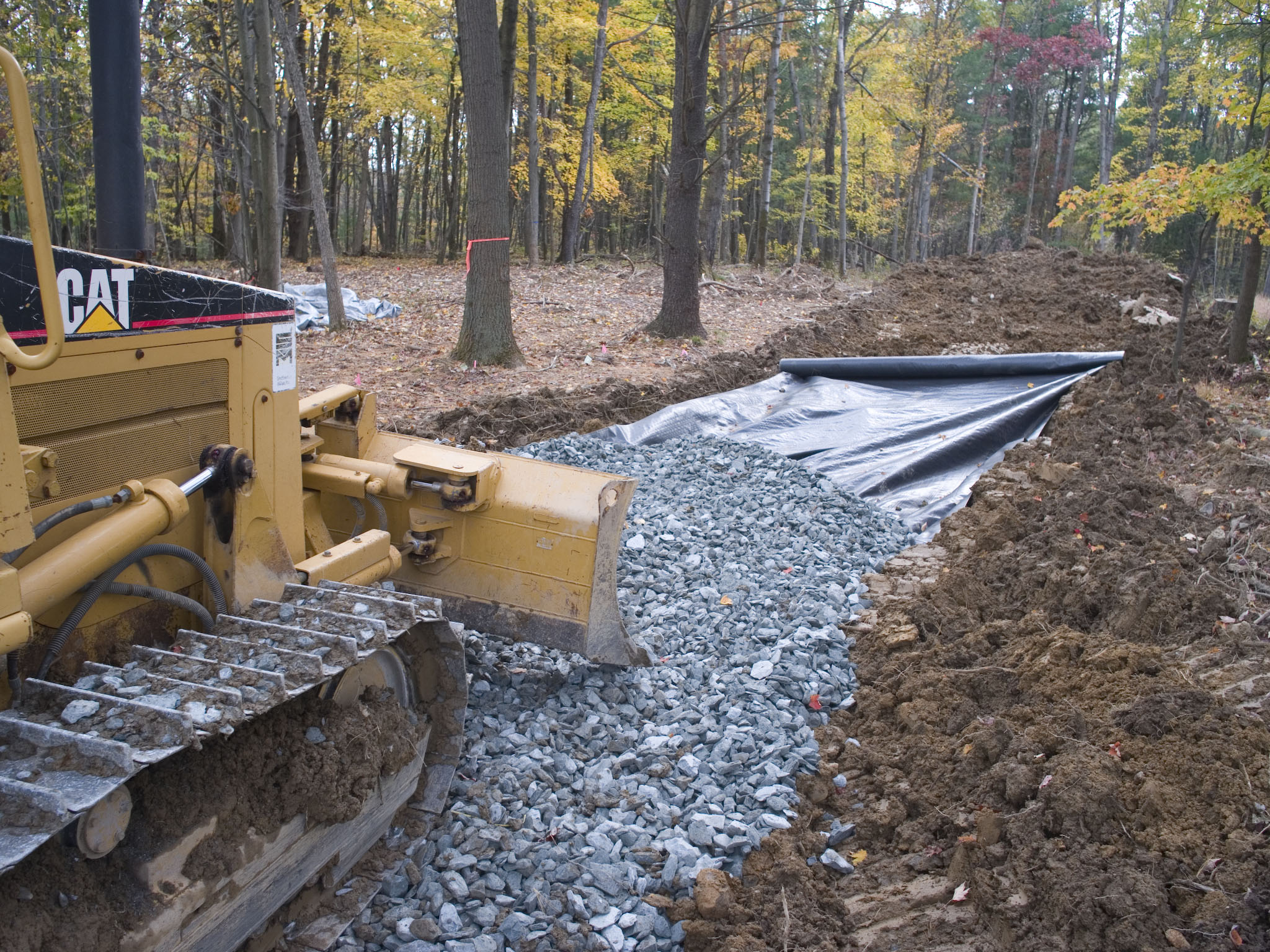 Pushing out the base stone on the highway fabric.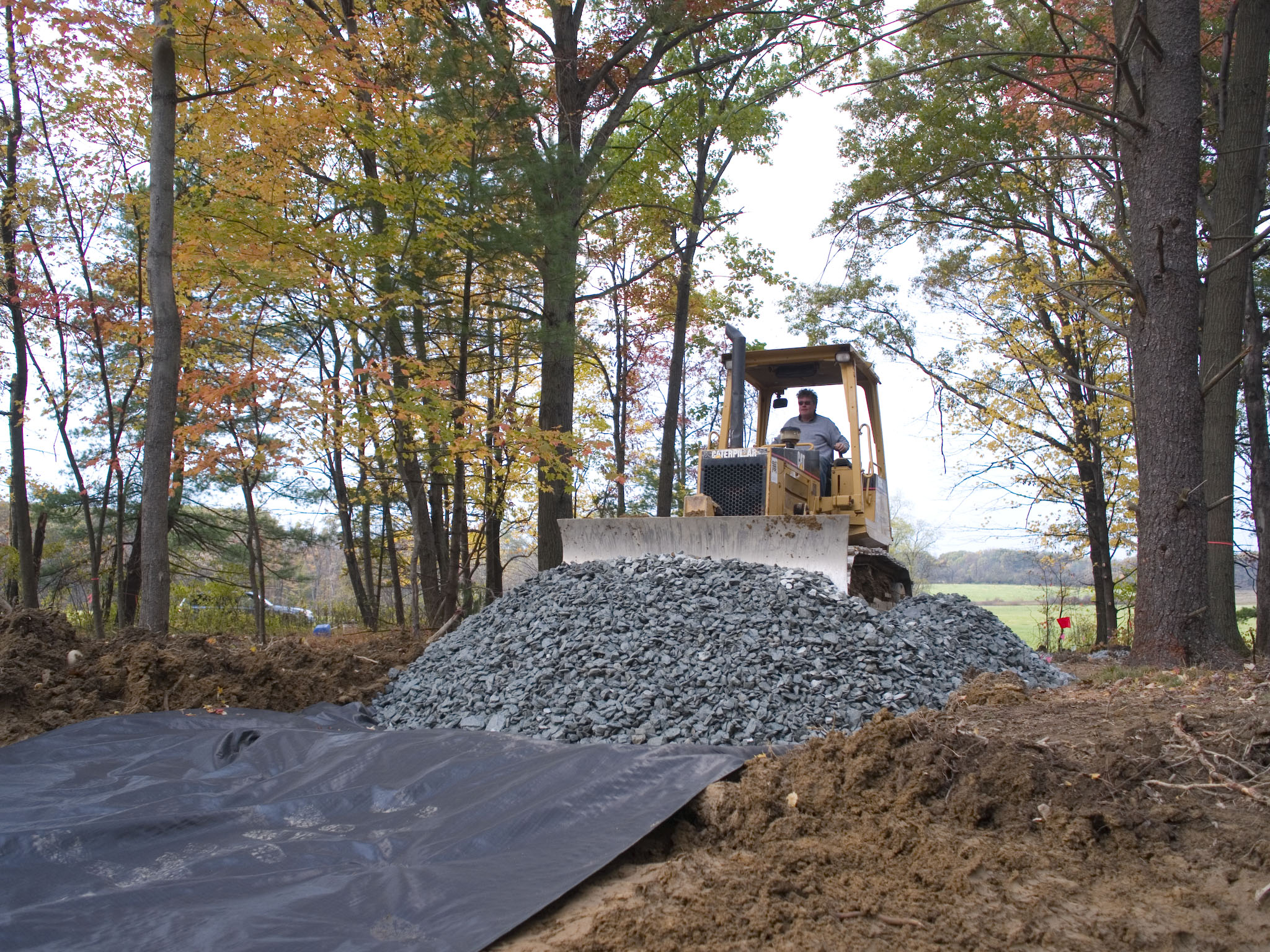 I rented a Caterpillar D-3 bulldozer from Mario's hardware in Valatie. With a weight of 15,000 pounds, it is just heavy enough to scrape the top soil. It moves the stone into place easily.
The driveway is about a quarter of a mile long. We have finished the last 170′ of road leading up to the house site. We prepared the base by removing the topsoil and pulling the tree stumps. 12′ wide highway fabric is laid on the path followed by a layer of 3″ stone. A final layer of crusher run is laid on top. We've built a strong stable road on the wettest farm field in memory. Strong enough to carry the cement trucks and well-digging equipment to our building site.