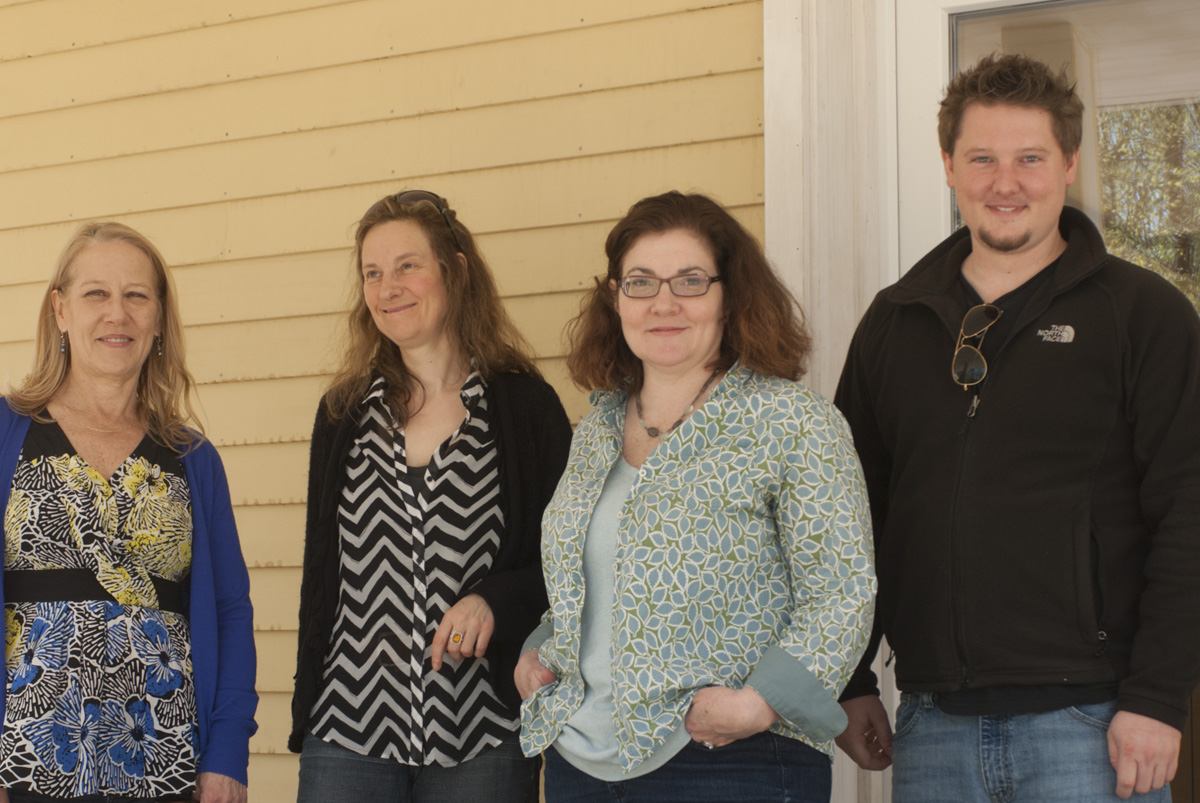 Betsey Pettit, Katrin Klingenberg, Susan Guthridge-Gould, Chris Petrone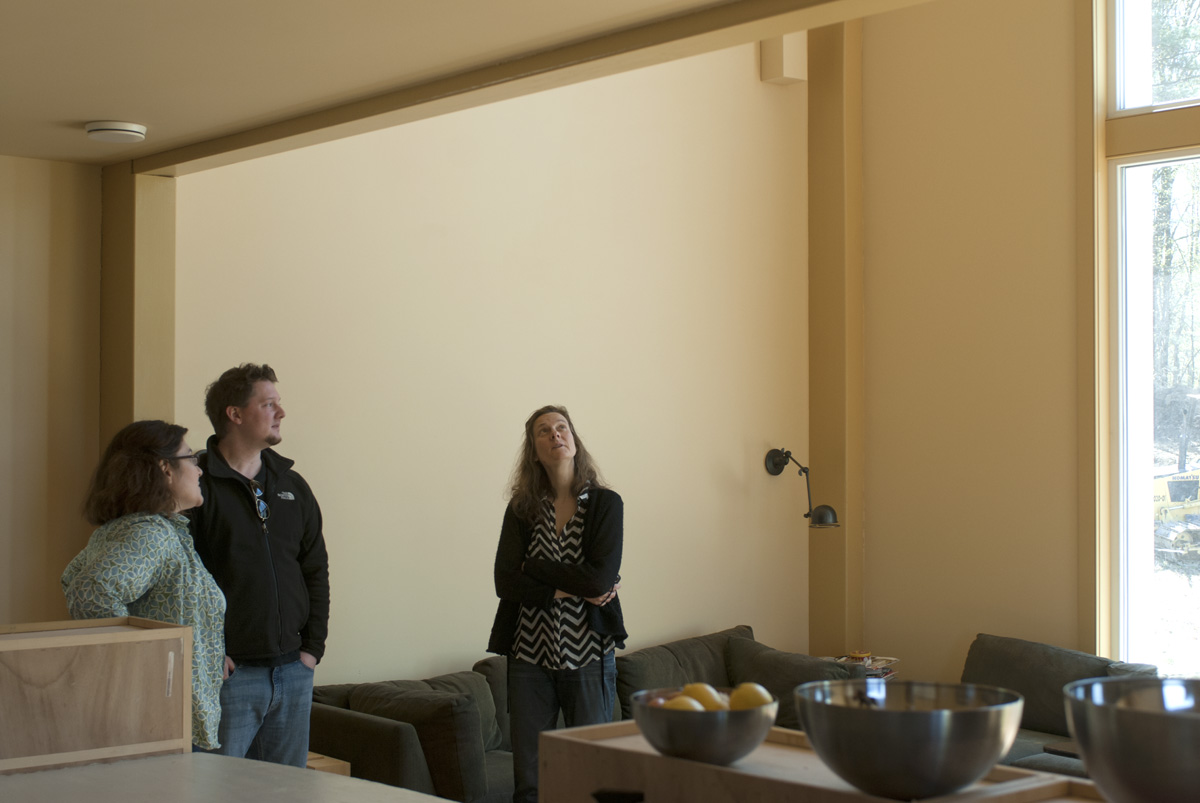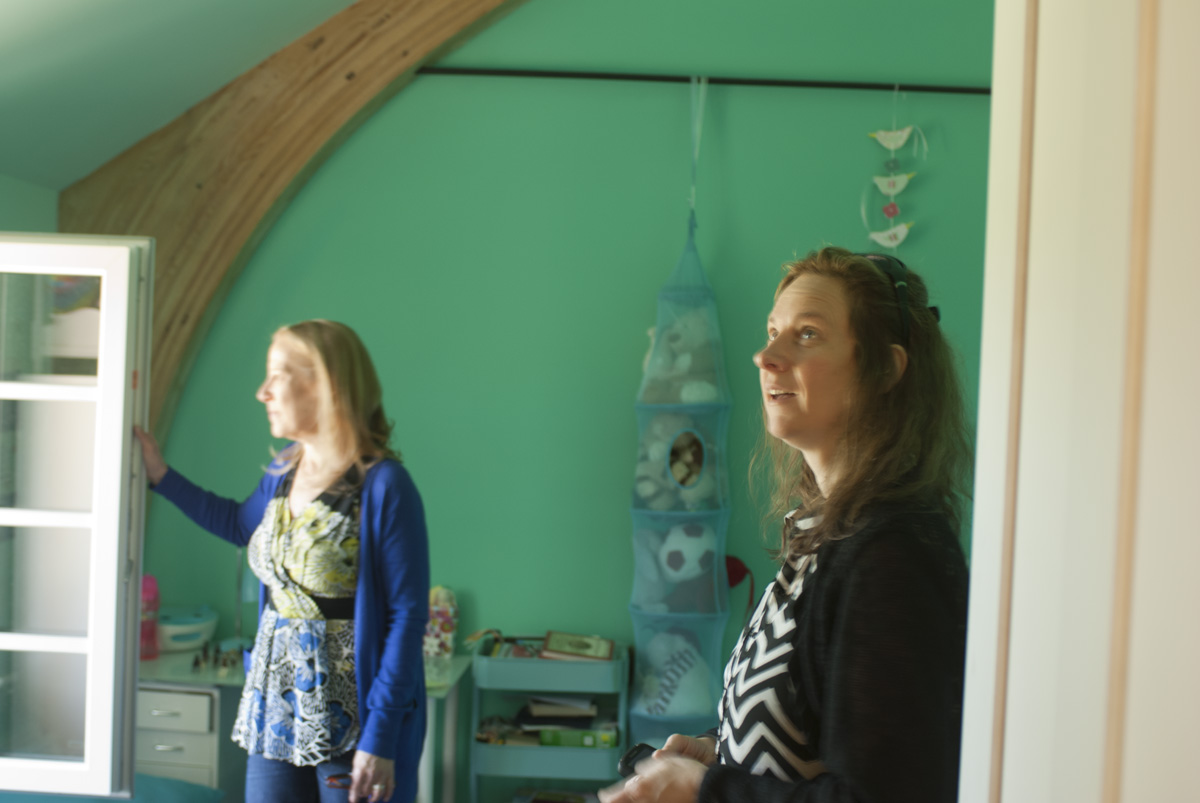 Betsey and Katrin in our daughter Lily's room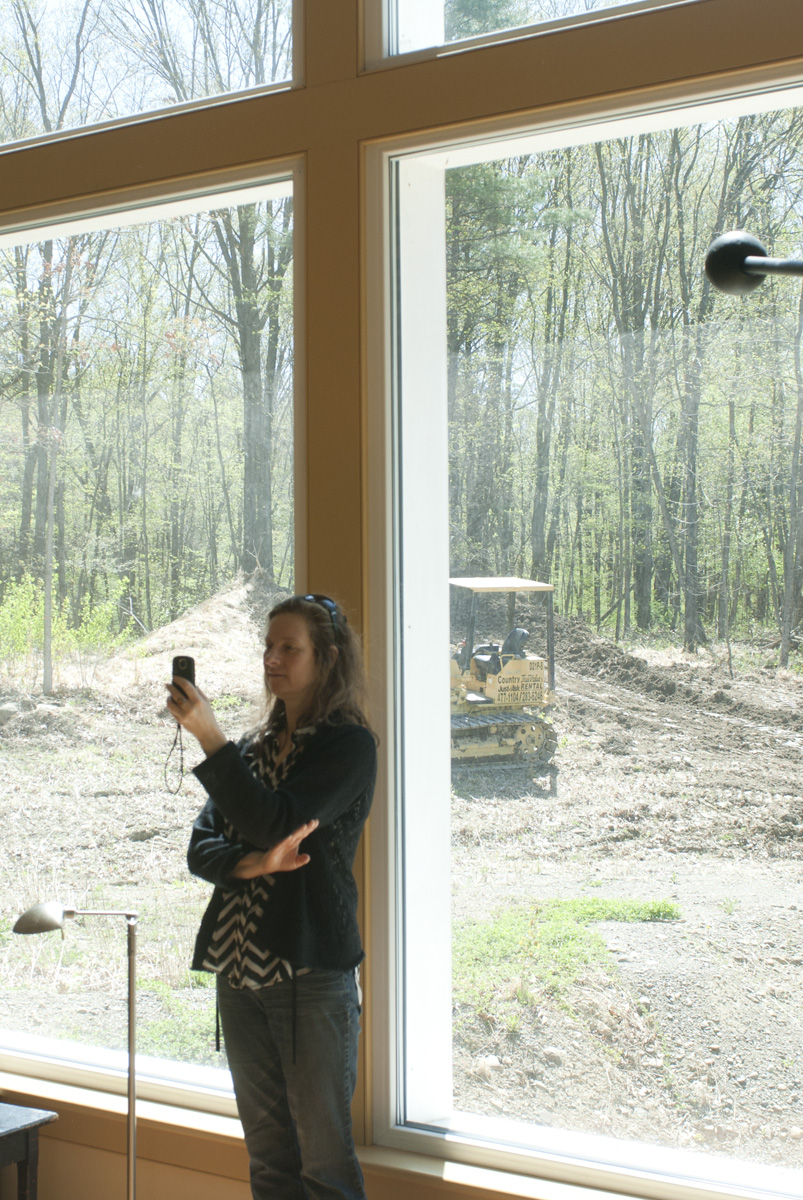 Chris and I were delighted to welcome the leader of the Passive House movement in the United States to our home on May 11, 2014. Katrin Klingenberg was in the area to attend the Habitat for Humanity Gala the previous night, a guest of our architects at BarlisWedlick. We skipped our usual script about what makes a Passive House (she knows). "This is beautiful!" she said on entering the living room, which rises 30 feet. She liked the peak, noting how SIPS and glu-lams fit neatly for a tight seal.
At the Gala, I had shared the backstory to my energy conservation agenda: family farm, proposed nuclear power plant, long fight in my teenage years. Standing in my sunny kitchen, I added that the house sits in the circle of a cooling tower, drawn on a utility company map in the late 1970s. Fast-forward a few decades and here I am in my supremely energy-efficient home with an energy celebrity!
Katrin is co-founder and executive director of the Passive House Institute US (PHIUS), which has trained 1,000 designers, builders and energy raters and certified 450 Passive House Consultants. She is also a licensed architect in Germany. Read her blog here.